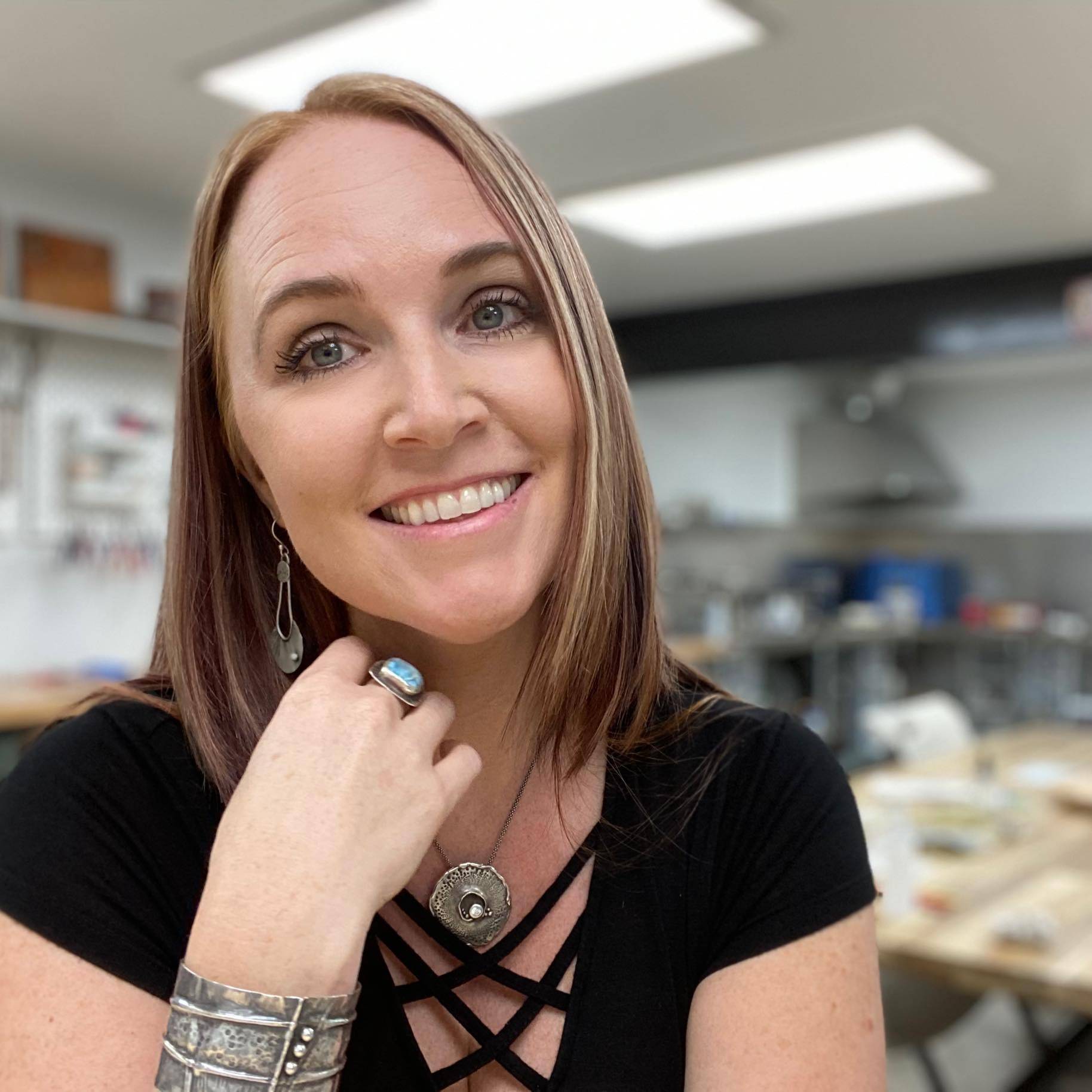 I had been hearing and reading about this metal clay material, after doing some research I learned that the amazing Sherri Haab only lived about 1.5 hours from me! Shortly after, I took a workshop from her in her home. In that workshop I made a PMC charm bracelet. I now look back on this piece (that I still have today) and see all the imperfection and how clunky it is! I've always kept it as inspiration and a reminder of the beginning of my journey! I dated it (2008) which I'm so happy I did.
There was something that stuck with me from that class and I knew this was something I wanted to do more of, it sat on the back burner for a bit longer. Later that next year, while still working in the mixed media art industry, I needed a change. I quit my job and signed up for a PMC certification class through Rio Grande the next day! I was honored to be certified with the talented Patrick Kusek! After being certified, I kept practicing and honing my skills, then I began teaching!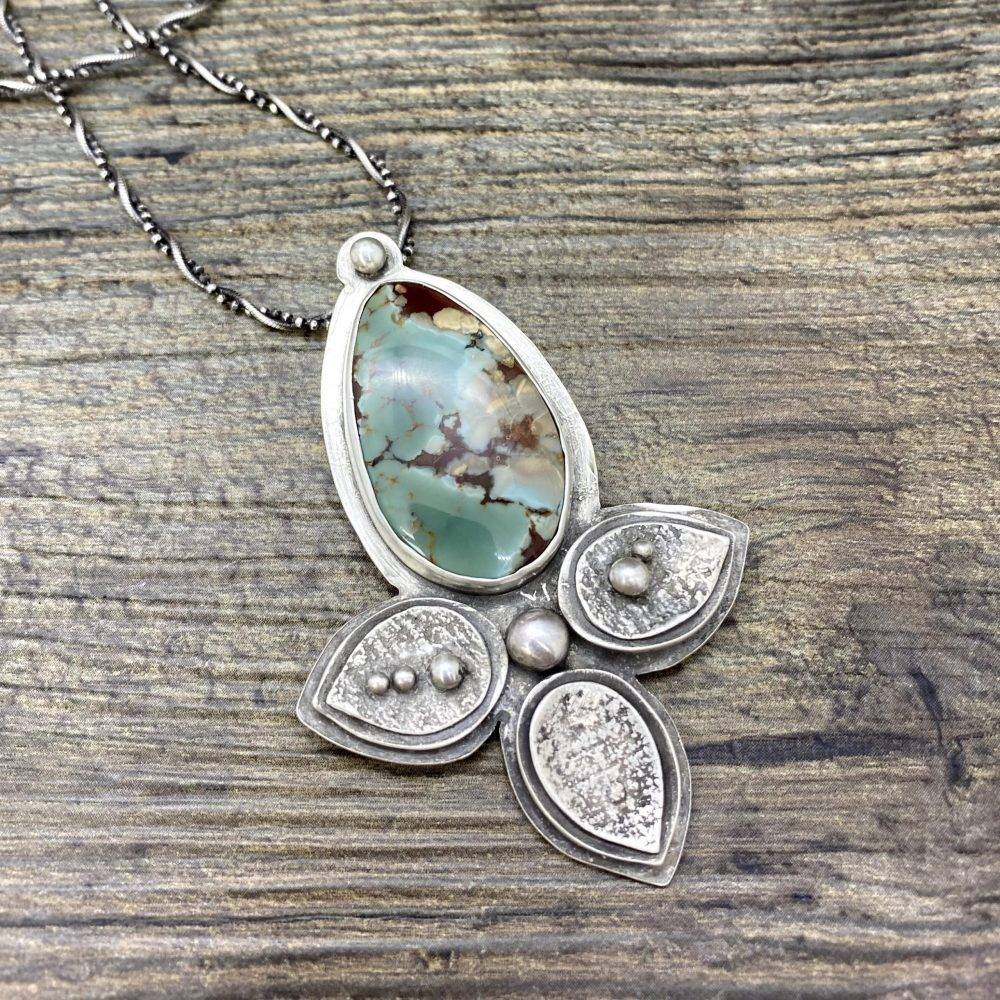 Teaching has become the forefront of what I do! I love teaching and introducing so many people to PMC! I was thrilled to be among the first batch of principal instructors in the new Camp PMC Certification program and overjoyed that metal clay is growing again. It is a material that I love and have never lost passion for. There are so many endless possibilities! It's cheesy but I STILL get jitters and butterflies every time I open the kiln!
I believe my excitement and love for metal clay shows though in all my classes and creations! I currently enjoy combining metal clay with other mediums and techniques. Learning (and even failing) to see what else is possible!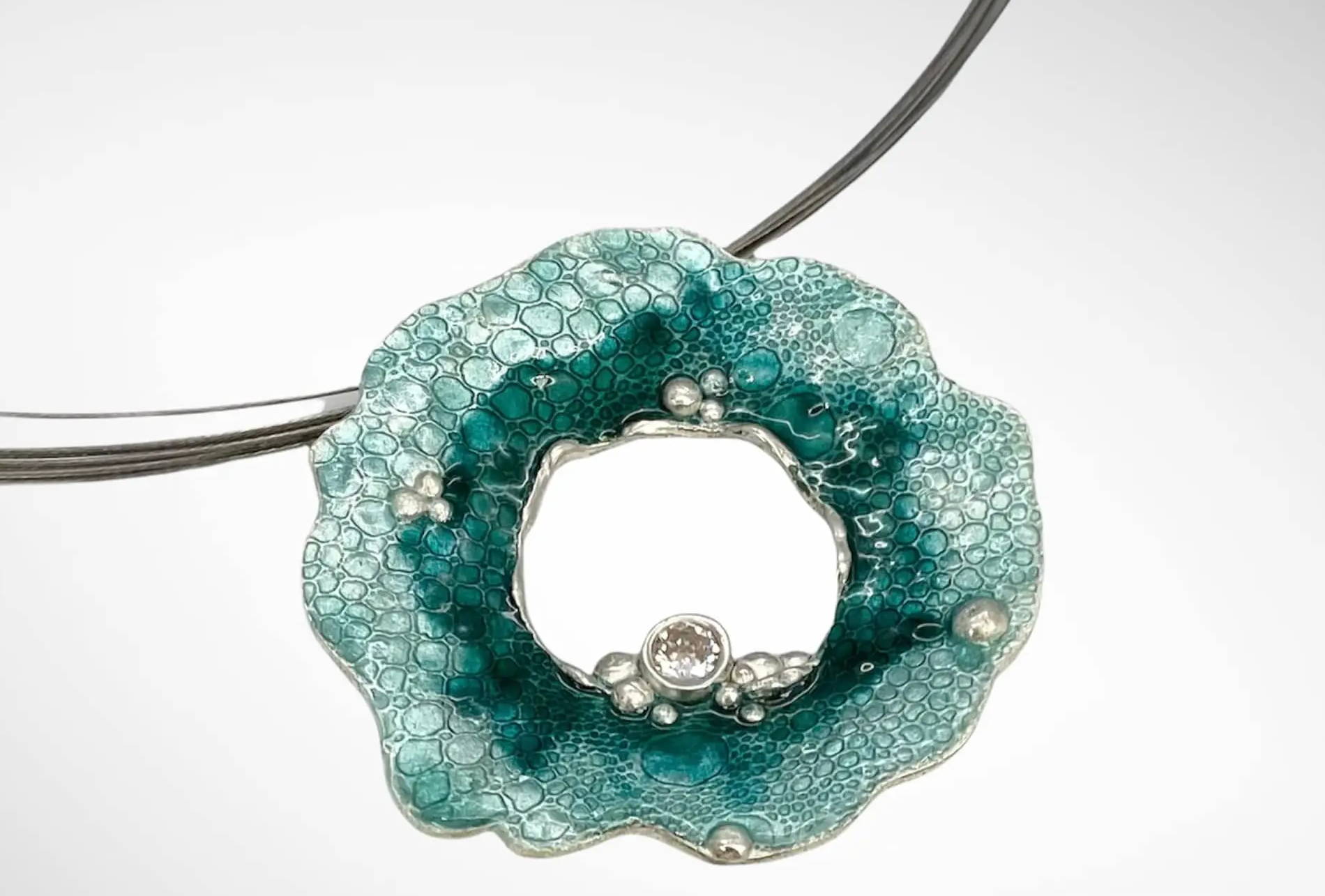 Customer service is top-notch, if you call or email, you'll typically talk to 1 of 2 people, Carrie or Cameron, both are amazing! I love that Clay Revolution is a small company and that my support has a bigger impact, then it does a large company. They ship fast and free (with $45 order, but how easy is it to meet that)
As an instructor, their services are invaluable. They will create a supply list for me for any event or class and I can send my students directly to that page to get everything they need in one place. It makes it so easy and seamless.
The gem stones at Clay Revolution are by far my most favorite! You can not find the variety anywhere else. If you haven't tried the Flat back CZ's you must, the flat back allow you to set larger stones with a lower profile and using less clay.