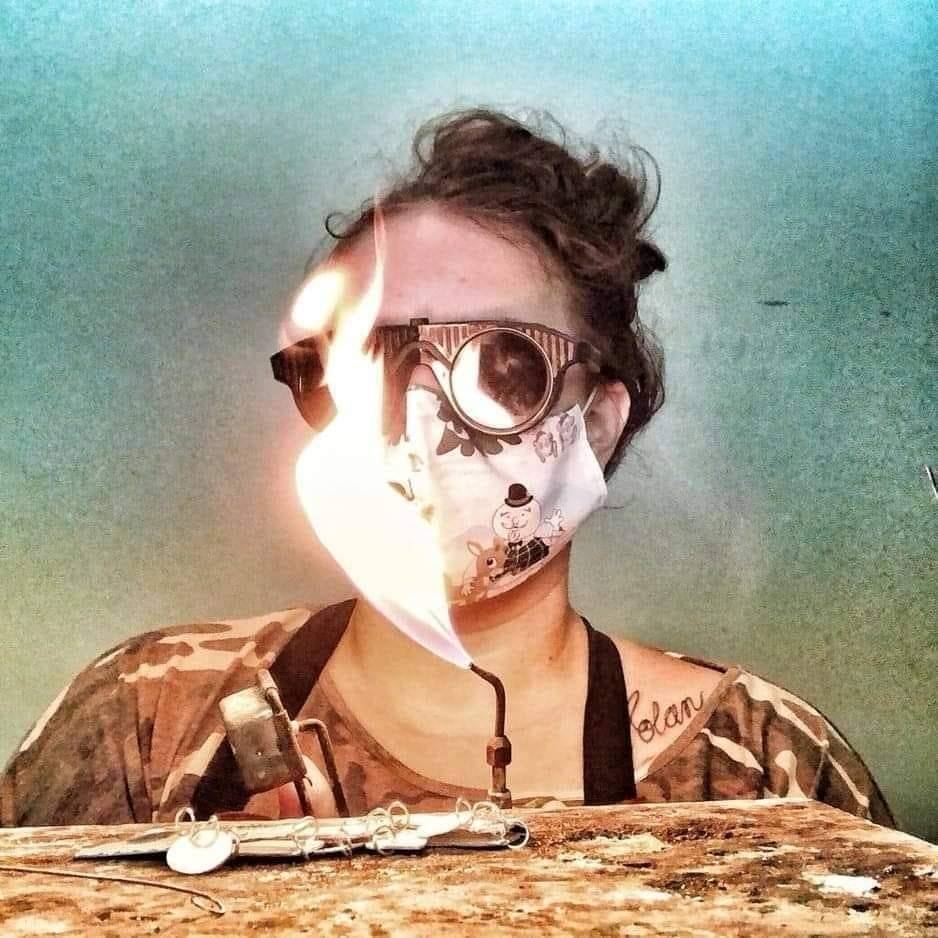 I got started making jewelry in my early 20s when I had my first child. I was looking for a necklace with his name on it and I felt like all of the things I was seeing online didn't come close to conveying what I felt for this kid. I decided to order a $70 hand stamping kit and make my own. I didn't originally intend to sell, but I had people ask and between that and my constantly buying new supplies and teaching myself new techniques - I stumbled into a career!
As far as getting started in metal clay, I saw it advertised in a jewelry magazine or catalog. It sounded way too cool to be true so I decided to give it a shot. I ordered a starter kit with one of those tiny pots. I believe it was around $130 which was a lot of money at that time for this single mom. The first piece I fired in the little pot was a teardrop shape. I carved a fleur de lis in it (we were all still recovering from Katrina). After firing it in the pot and testing it's strength… it broke right in half. I was pretty disappointed and didn't go back to it for another year or so.
Along the way I found the works of Christi Anderson and Gordon Uyehara and was in awe over the incredible detail they got in their metal clay pieces. I figured if they were having such great success, clearly it wasn't the medium that failed me, it was operator error. I found a website with great information on metal clay and I printed almost every bit of information I could find and kept it in a blue folder.
From there, it's history! It's crazy to think my journey into jewelry making started with a $70 hand stamping kit and a $130 metal clay kit at a small corner of my mom's kitchen table and now I have a large studio with tens of thousands of dollars in equipment and supplies. I've been making jewelry for a little over ten years now and I've been exclusively self employed for the last seven of those years.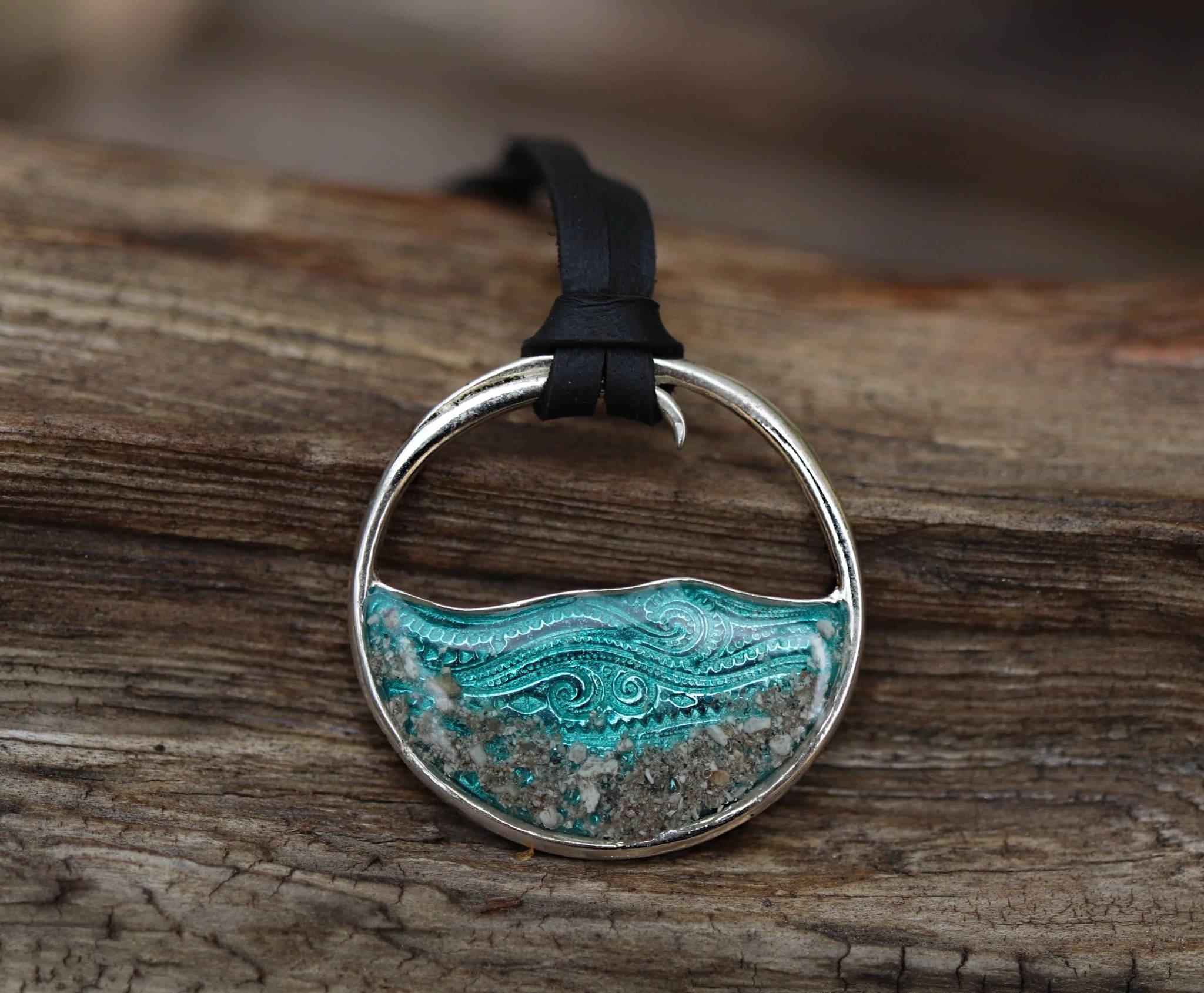 I take mostly custom orders at this point. I dabbled with selling in the show circuit and jewelry stores, but I found that the pieces I created to sell to just anyone really took a backseat for me. My passion still lies where it did when I got started. telling a story through a completely customized piece. I do love when I have time to just create something funky off the top of my head, but I've been pretty busy over the last two years with all custom pieces.
I've never really been able to put my style into words. Personally, I love heavy patinas, large pieces, and really unique items. I love a giant labradorite. In the last two years I've started offering many pieces that aren't my personal style and they are huge hits, so maybe I just have bad style (haha).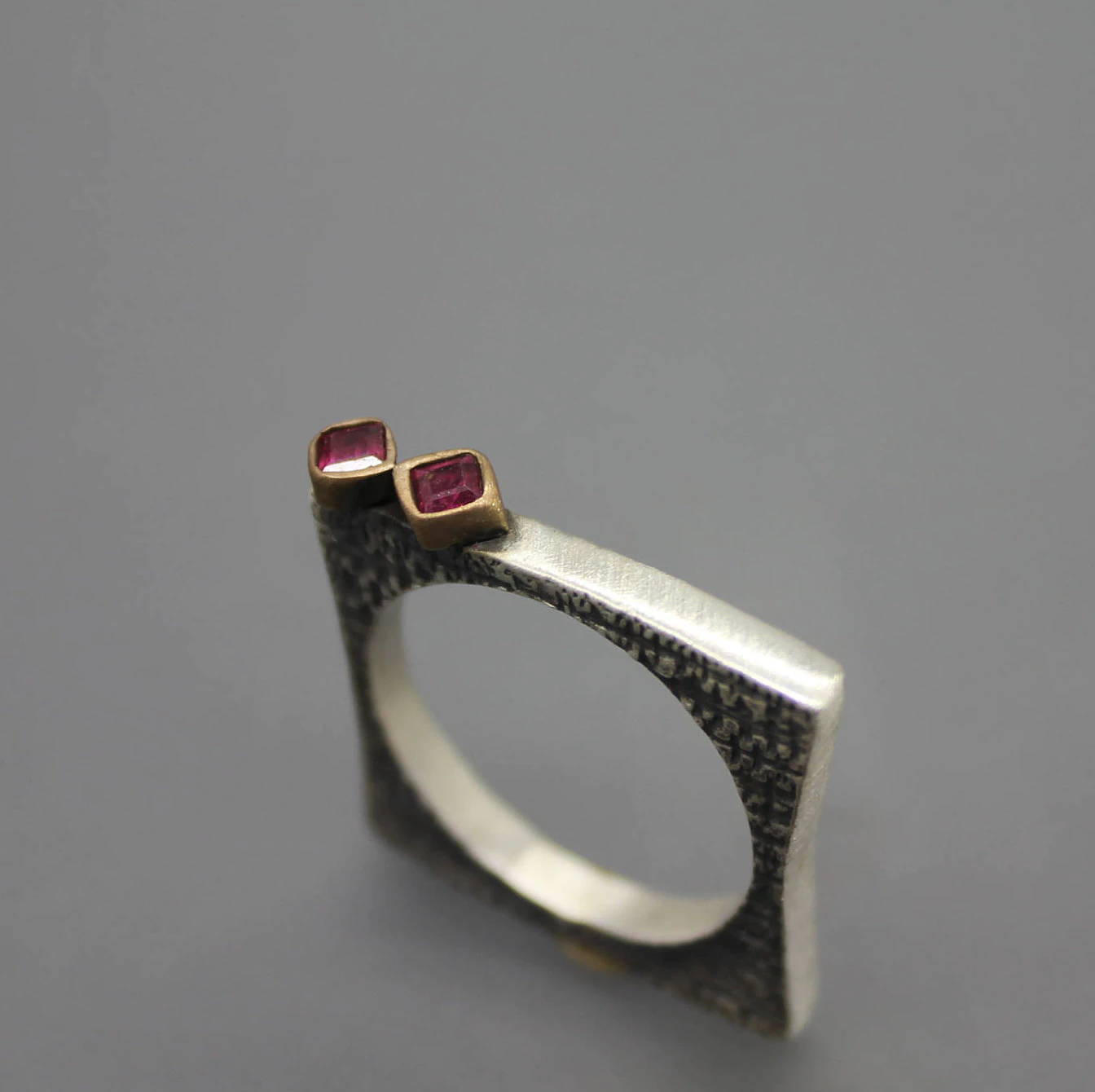 I love Clay Revolution because Carrie is so innovative and informative. She's always coming out with new classes and concepts that really push the boundaries and take people outside of their comfort zone. I'm currently wearing a bronze bangle I made in a Bead and Button class by Carrie. Never EVER would I have attempted a bronze bangle on my own. Especially because all of the base metals I was using up until that point frequently cracked. Making that bangle with Five Star clays (Carrie's clays) was a huge game changer for me. It was the first time I touched Five Star and have since had 99% firing success. I'll never go back to the other brands I was using.